LifeGroups are communities gathering together to develop simple, honest conversations and community with those who are interested in following after this guy named Jesus. They come together with questions, doubts, fears, joys, and hopes about life, family and God. These communities are committed not only in walking together, but also serving and walking with the life of the community which surrounds them.
---
Thursday Evening LifeGroup
This LifeGroup isn't just a Bible study. It's but more of a gathering of brothers and sisters to build relations and to love and nurture one another. There are so many new faces at LifeBridge (praise God!) and I encourage everyone to spread the word about this LifeGroup. This a safe and neutral space for just getting to know one another.
Schedule & Particulars:
Frequency: Second and Fourth Thursday of Each Month
Place: LifeBridge Café
Time: 6:30pm-8:00pm
General Schedule:
| | |
| --- | --- |
| 6:30-6:45pm | Welcome/Fellowship/Light Refreshments |
| 6:45-7:00pm | Devotional and Opening Prayer |
| 7:00-7:50pm | Video and Discussion |
| 7:50-8:00pm | Closing and Prayer |
NOTE: We respect people's time, so we are committed to a hard stop at 8:00pm. Do not worry if you cannot make every session as each session is somewhat compartmentalized for each gathering. Come when you can!
SUBJECT MATTER
I am open and encourage input on material that we will use in this LifeGroup. If there is a topic or study you would like to see, let me know.
You can see our current (and past) studies here: lifebridgesealy.com/tag/thursday-lifegroup/.
CONTACT
If you have any questions, please feel free to contact me, Sue, at 713.314.7355 or sue.kristynik@sbcglobal.net.
---
Posts and Studies Dealing with the Thursday LifeGroup
Women's LifeGroup Ministry
1st & 3rd Tuesdays of the Month in the LifeBridge Café.
The Women's Ministry at LifeBridge exists to strengthen and support women in all aspects of their lives and to help them grow in the Lord, in their faith, and in their relationships with others.
---
Men's LifeGroup Ministry
The Men's Ministry at LifeBridge exists to strengthen and support men and help them fulfill their calling to be godly men and leaders and to help them grow in the Lord, in their faith, and in their relationships with others.
---
SURGE Youth
Our Mission: Unite the youth of Sealy to create a surge for Jesus in our small town and the world beyond.
Youth LifeGroup time is a space for 6th-12th graders to rest, have some fun, and learn more about Jesus. It happens every Wednesday night from 6:30 PM – 8/8:30 PM here at LifeBridge. If you'd like any more information, please contact Giles Montgomery.
Wednesdays 6:30-8:00pm ~ 6th-12th Grade
Here at Surge, it is our goal is to help youth know and follow Jesus. We believe that this is done by being real with youth, teaching straight from God's word, worship, and showing God's love.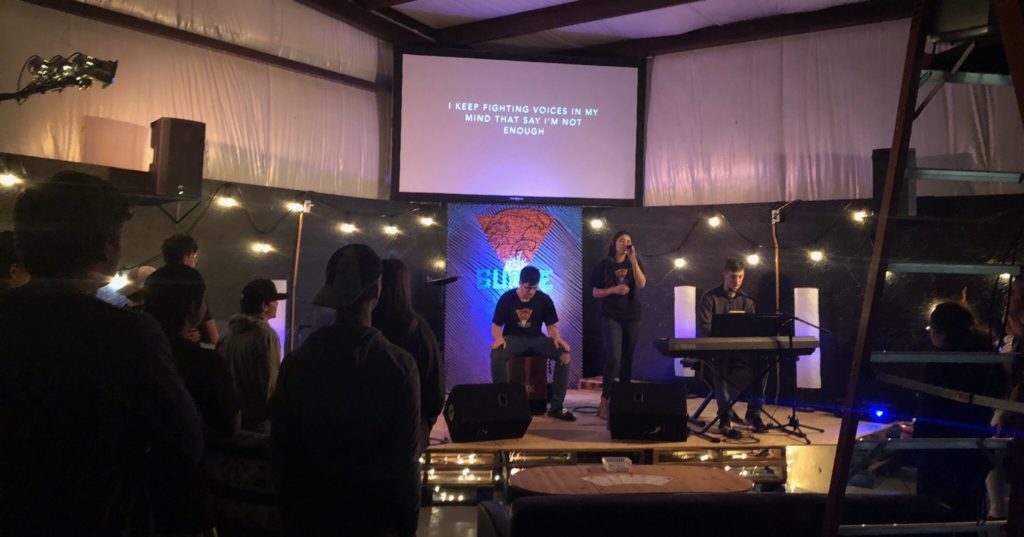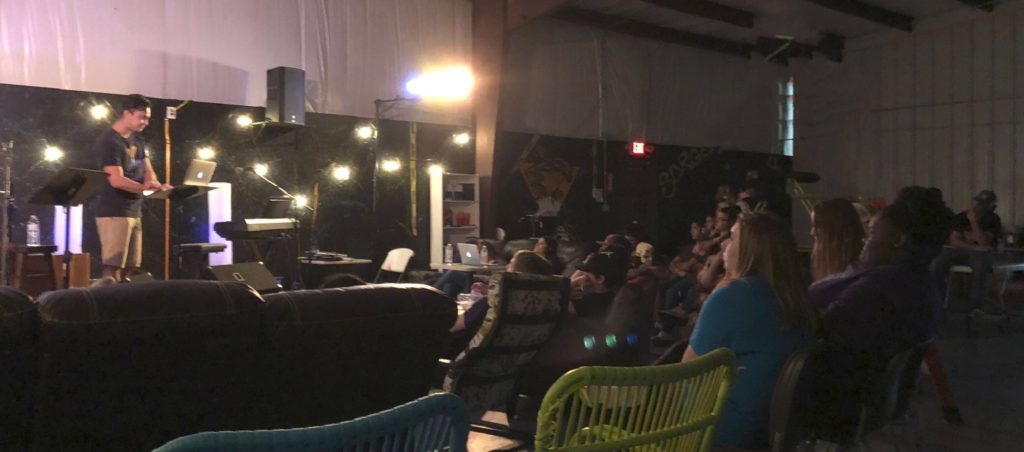 LifeBridge Youth Director: Giles Montgomery
---