That God would call us His children is evidence of His highest love! It is truly amazing!!
Now, what do we do, now that we are His children? Do we do our best to live as members of His family, or pretend that we aren't even a part of it?
Of course, we will sin, but have we resigned ourselves to it and given up, or do we allow for the struggle and strive toward the ways of our Father in our daily walk? This will show who our "father" is!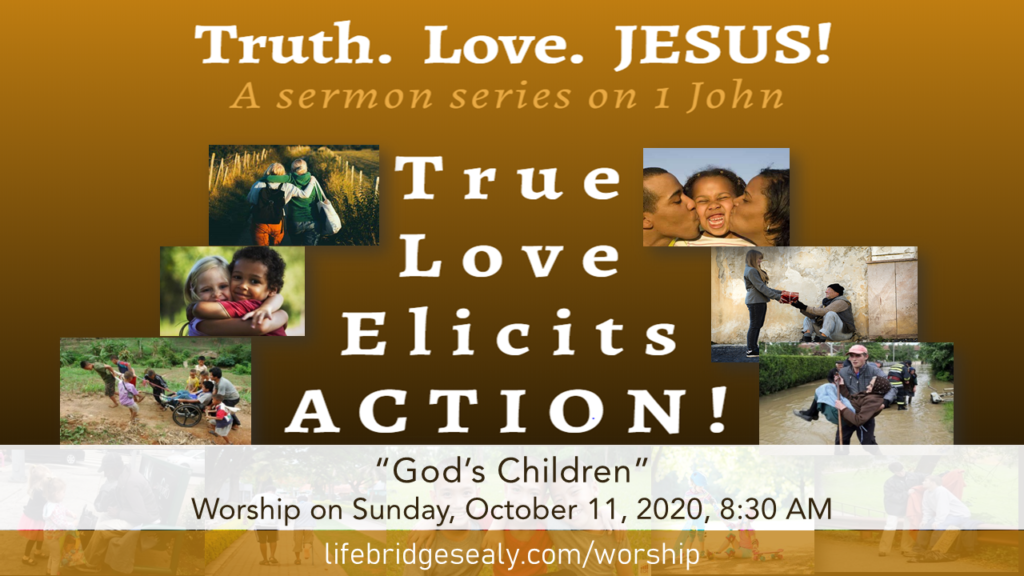 SCRIPTURE USED: